Grolsch has been producing great beer for four centuries. With its special glasses, bottles, advertisements and characteristic flavour, everything about Grolsch is unique! Come to the brewery and see, smell and taste for yourself on the Grolsch Brewery Tour.
Find out all about Grolsch on the Grolsch Brewery Tour. The rich history, the craftsmanship past and present, brewing and bottling and also the typical Grolsch advertising campaigns are all covered. And after the tour there is of course plenty of opportunity to taste the Grolsch beers for yourself in the Grolsch bars!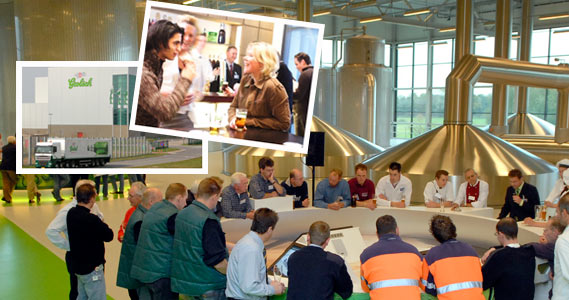 Grolsch Brewery Tour
The Grolsch Brewery Tour is interesting for everyone, because beer means something different to everyone. And it is a fun day out! Want to know more about catering options? Then please get in touch.
This attraction Grosch Brewery Tour in Enschede is suitable for corporate activities en vrijgezellenfeest.