It is the last earthenware factory from the 17th century: the Koninklijke Porceleyne Fles in Delft. This china is hand painted by the old masters. Experience this authentic manufacturing process of Royal Delft Experience and see this wonderful ceramics up close.
Royal Delft Experience
Join the journey through the present, past and future of the immemorial earthenware in the Royal Delft Experience. Learn about the impressive
history of Royal Delft
and follow each step of the manufacturing process. By means of an audio tour you'll be informed about all kinds of Delft Blue facts. Other icons of the city of Delft will be discussed, too, like Johannes Vermeer and the Royal Family.
Enjoy a royal high tea
Combine the journey through time with a
Delft Blue High Tea at Royal Delft
and enjoy the view of the beautiful courtyard and delicious bites. These will be served in Delft Blue china, of course. Bon appétit!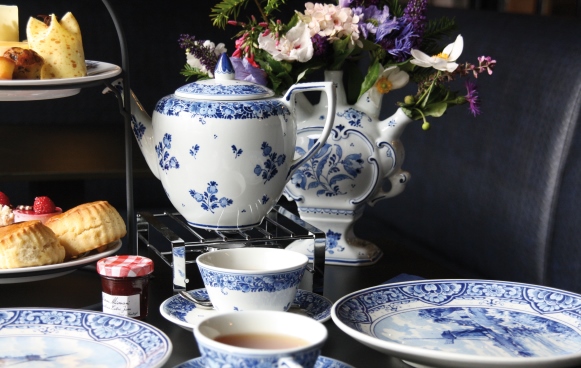 Experience the art
During a tour in the museum and the factory a inspiring paint demonstration will be given. Don't forget to visit the showroom with a complete collection classical and modern earthenware. You can also book a customised visit with for example a tour.