How did early man learn to survive in Twente? And how did he overcome or make use of nature? You can find out in De Museumfabriek. This museum is intering its third year and already famed for its great architecture and modern presentations.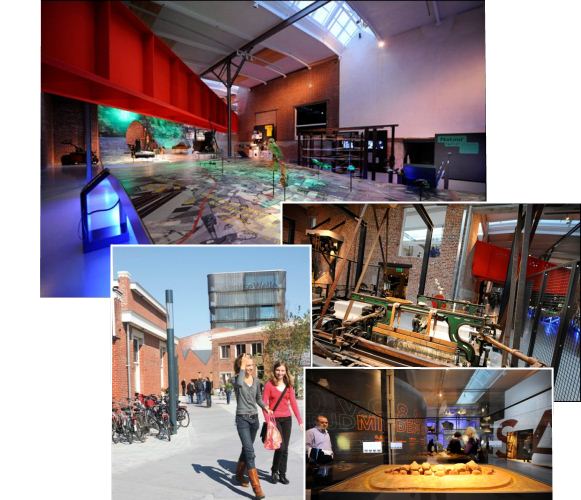 Experience the adventure of man in Twente. Exciting films, interactive games and fascinating exhibits take visitors of all ages on this journey through history. There is loads to do and experience for children, so drag your parents or grandparents along and discover this wonderful museum!
About mammoths and steam engines
The Big Story in De Museumfabriek begins back in prehistoric times. During the Ice Age wooly mammoths and rhinos roamed this area, along with many other animals you wil see here. You can visit an old farm and also see how an old steam engine worked. There are lots of games which are educational as well as being a lot of fun, and fun and exciting films.
Specially for children
The Big Story contains a huge display case packed with beautiful objects from the past. This display case also has lots of closed doors and drawers that you can pull open to see what's inside. Some of the drawers have a sticker with a picture, these are the special children's drawers. They contain fun facts, activities and games specially for children. For children who are eager to find out more, there is the special discovery box which you can take away with you and continue the Big Story of De Museumfabriek at home. This can be bought at the museum reception.
This attraction De Museumfabriek in Enschede is suitable for corporate activities en childrens party (vanaf € 8,50 p.p.).