Wubbo Ockels and André Kuipers are the only Dutchmen to have been in space. But for the rest of us who want to explore the Milky Way there is the Space Expo in Noordwijk! Visitors here find out all about space and famous astronauts. Visit Space Expo now!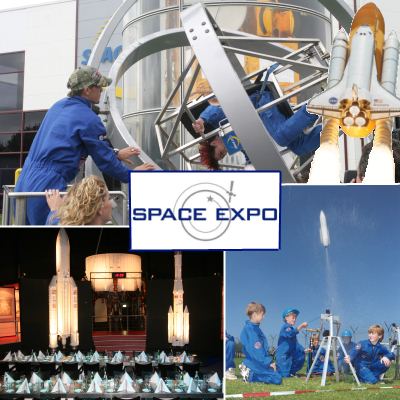 Travel to the stars
Take a trip past far-off planets and beautiful solar systems in the Space Expo exhibition. This first space exhibition in Europe is packed with experiences, from a rocket launch to dizzying multimedia shows. Space travel technology is also explained.
Space travel history brought to life
The best way to experience Space Expo is with a guided tour. The guides take you through the exhibition and explain the latest developments in space travel. They have plenty of interesting anecdotes to bring space travel history to life.
Trip in the Space Shuttle
The Space Shuttle takes you to ESTEC, the main site of the European Space Agency. During the tour you can visit the satellite test facility and the information centre of the International Space Station. The Space Shuttle only runs at the weekend and during school holidays.