Meet the residents of Utrecht during the Utrecht Crooners TourCrooning along to the old tear-jerkers, meeting the city's residents and enjoying great food. This is one big party!

The day starts with an extensive lunch in a top-class restaurant. When you've eaten your fill, a guided tour of the city of Utrecht awaits. Listen to fascinating stories from the city's residents and walk along the picturesque canals and courtyards. Then the party really gets swinging, singing along to the old Dutch tear-jerkers. Choose from forty well-known songs and become the country's next famous crooner. There is even an accordion player to get you in just the right mood. Sing until you are hoarse and party the night away in Utrecht.

More great trips in Utrecht: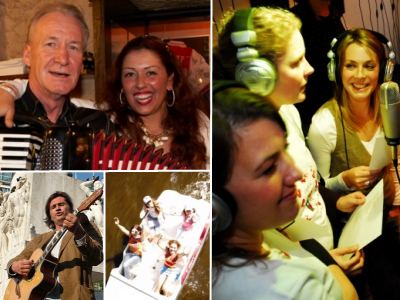 This attraction Utrecht Crooners Tour in Utrecht is suitable for corporate activities, ladies day and vrijgezellenfeest.