There's no passive looking around at Science Centre Delft, visitors are expected to actively participate. Can you stop a breach in the dike? Or take up the surgeon's scalpel? This is an exciting as well as educational day out!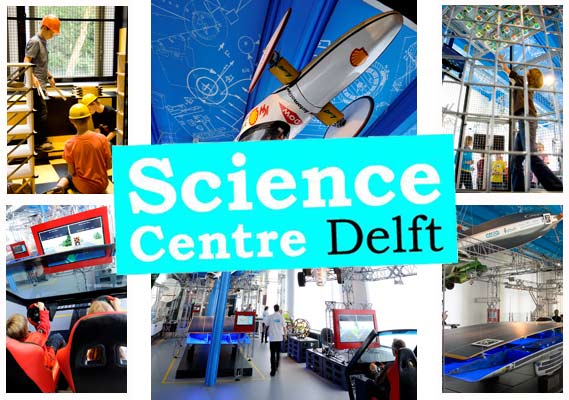 The Science Centre Delft is part of TU Delft. Here the university of technology is turned inside out so that visitors can see how important technology is to society. It may sound boring, but it is anything but! All kinds of experiments are set up for you to get hands-on experience of technological research. Design your own aircraft wing, play a game to help you prevent a dike breach, and play a racing game designed by TU Delft students. And in a simulator you can experience how a surgeon prepares for an operation.
Education
In the labs at Science Centre Delft you can see TU Delft students working on a range of projects. There are special workshops for primary and secondary school children to inspire them with technology in a fun and experimantal manner.
This attraction Science Centre Delft in Delft is suitable for childrens party (vanaf € 10,00 p.p.) and workshop.