Shoes are forbidden at the Barefoot park in Brunssum, so take them off! It's great to walk around here barefooted. Experience nature in a new and adventurous way! You can do it any day, because the Barefoot park is opened at any weather situation. The forest is your parasol, umbrella and a super air conditioning at the same time.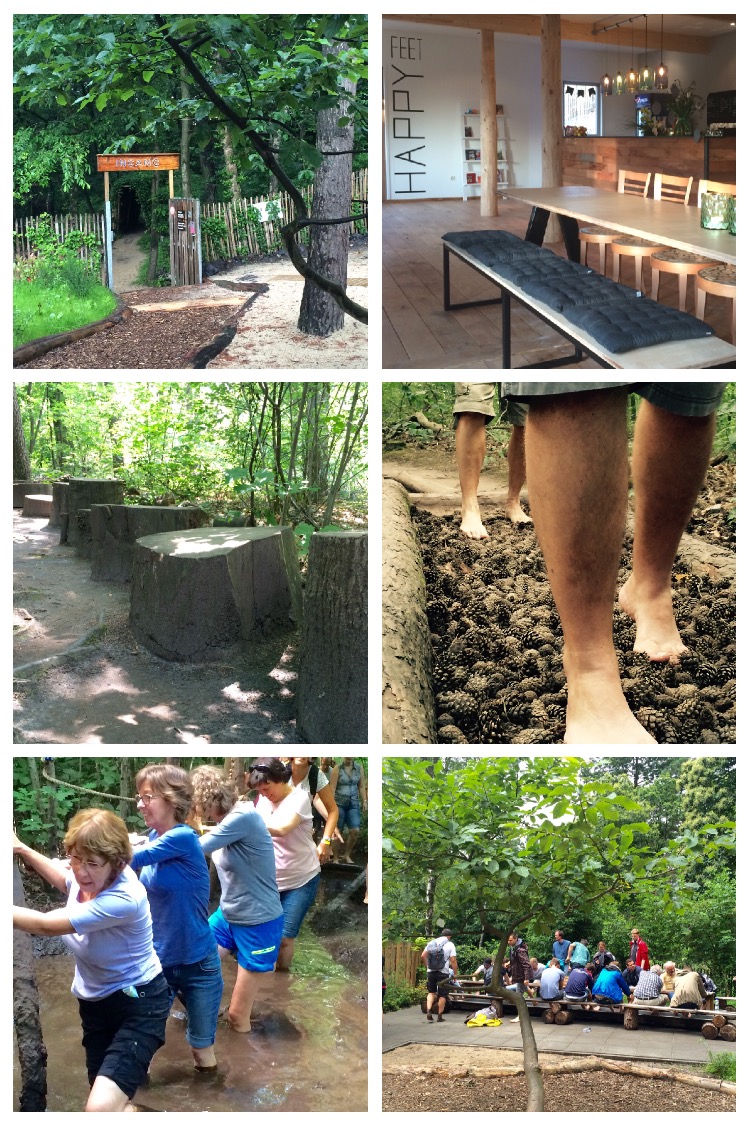 Barefooted adventure
Take your shoes and socks off, the barefooted walk can start! In the Barefoot Park a
path of four kilometers
awaits. Do you dare to take the challenge barefooted? Walk on soft and rough grounds, on tree barks, gravel and through mud. Are you able to balance on the balance beam? Face the exciting obstacles on the pond and join fun feet games. Is one of the obstacles too hard? Just skip it and walk around it.
Check
all arrangements of the BloteVoetenPark
: a walk for young and old!
It's healthy, too!
Walking barefooted is really healthy, too. Walk on warm and cold grounds, on tickling grass and soft sand. All these different grounds give your feet a natural massage. The energy flows through your bones! Spoil your feet afterwards with warm water and wellness-spices. Don't forget to bring a towel. Hang out a little longer at the free accessible nature terrace. Enjoy this beautiful piece of nature!
Fun for groups
The Barefoot park is a fun trip for families and friends. Or take it a bit further and bring a whole group. For example your colleagues, for team building. Play cheerful feet games, join a laughter walk and take it easy in the Barefoot park.
This attraction Walk barefooted in the BloteVoetenPark! in Brunssum is suitable for corporate activities, childrens party, workshop and vrijgezellenfeest.